Mission Statement: To provide a safe and relaxing atmosphere to all our guests while delivering the utmost care and quality to all pets. The pet experience is extremely important to us and we want to make sure we are taking care of all our guests regardless of age.
These are some of the things we do to assure the safety and comfort of your pet:

- HD camera monitoring every step of your pets' experience
- Happy Hoodies used as 'ear muffs' to help keep the drying experience quiet
- Overhead arm and straps to help geriatric pets support themselves
- Our pet care Spaw Room is designed to cut outside noise and extract the moisture from the air while blowing gentle air around the pet (wonderful for dogs with heart issues!)
Nail Trimming + File (up to 30 lbs) – $13
Nail Trimming + File (31 lbs and up) – $18
Ear Cleaning – $7
Eye + Bang Trim – $10
Pad Shave – $7
Sanitary Trim – $10
Anal Glands – $15
Teeth Brushing – $7
Combos (all combos include all-natural waterless shampoo spritz):
Nail Trimming/File (small) + Ear Clean + Teeth Brushing – $17
Nail Trimming/File (large) + Ear Clean + Teeth Brushing – $22
Anal Glands + Sanitary Trim – $19
Eye/Bang Trim + Pad Shave + Sanitary Trim + Quick brush-out – $19
Everything but a bath (any size) – $40
Nail Trim/File + Ear Cleaning + Eye/Bang Trim + Pad Shave + Sanitary Trim + Anal Glands + Teeth Brushing + Quick Brush out
Click on each service below to learn more!
Learn more about our grooming packages below!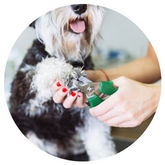 The Basics: Included
Paw-radise Classics
Best Shot Shampoo
Best Shot Conditioner
Nail Grinding
Bow or Bandana or Both!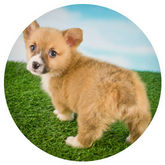 Volcanic Bath Bomb Moisturizer: $15
Long-Lasting Deodorant
$31 Value
The Basics + Volcanic mineral shampoo
Hypoallergenic cO2 Bath Bomb
Teeth Brushing
Paw Cream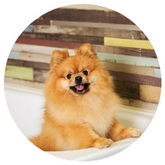 Silky Coat: $15
I Shih Tzu not it's going to be silky
$29 Value
The Basics + Pet Silk Moroccan Argan Oil Shampoo and Conditioner
Pet Silk Keratin Hair Treatment
Teeth Brushing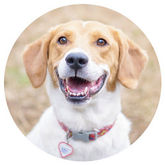 Berry White Eyes: $15
Very Berry Tear Stain Remover
$31 Value
The Basics + Blueberry Facial Stain Remover
Pet Silk Berry Shampoo + Conditioner
Teeth Brushing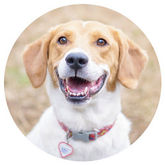 Handstripping
Our bath service includes shampoo matched for your pets' coat type, leave in conditioner, brush out, nail trimming and filing, and ear cleansing.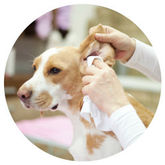 De-matting
A dog's ears are delicate and vulnerable to infection, excessive wax buildup, and ear mites. Cleaning your pet's ears reduces build-up to help hinder infections and reduce the smell.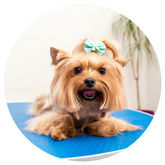 Add-ons
Several pooches need a haircut from around their face. Our groomer will be able to help you identify the perfect style for your dog.

Grooming
Your pet is going to be given a bath, clipped, combed, and beautiful head to toe.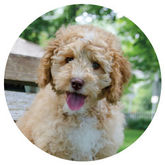 Co2 spa shower: $10
We provide breed-specific haircuts. Cuts feature shampoo, dry, and hair trimmed on their head, paws, and bum.
Come visit our pet supply store in Estero, FL specializing in quality food, treats, and supplies for cats and dogs.